GigFunding
An online marketplace for local skills where all payments are donated to causes you choose.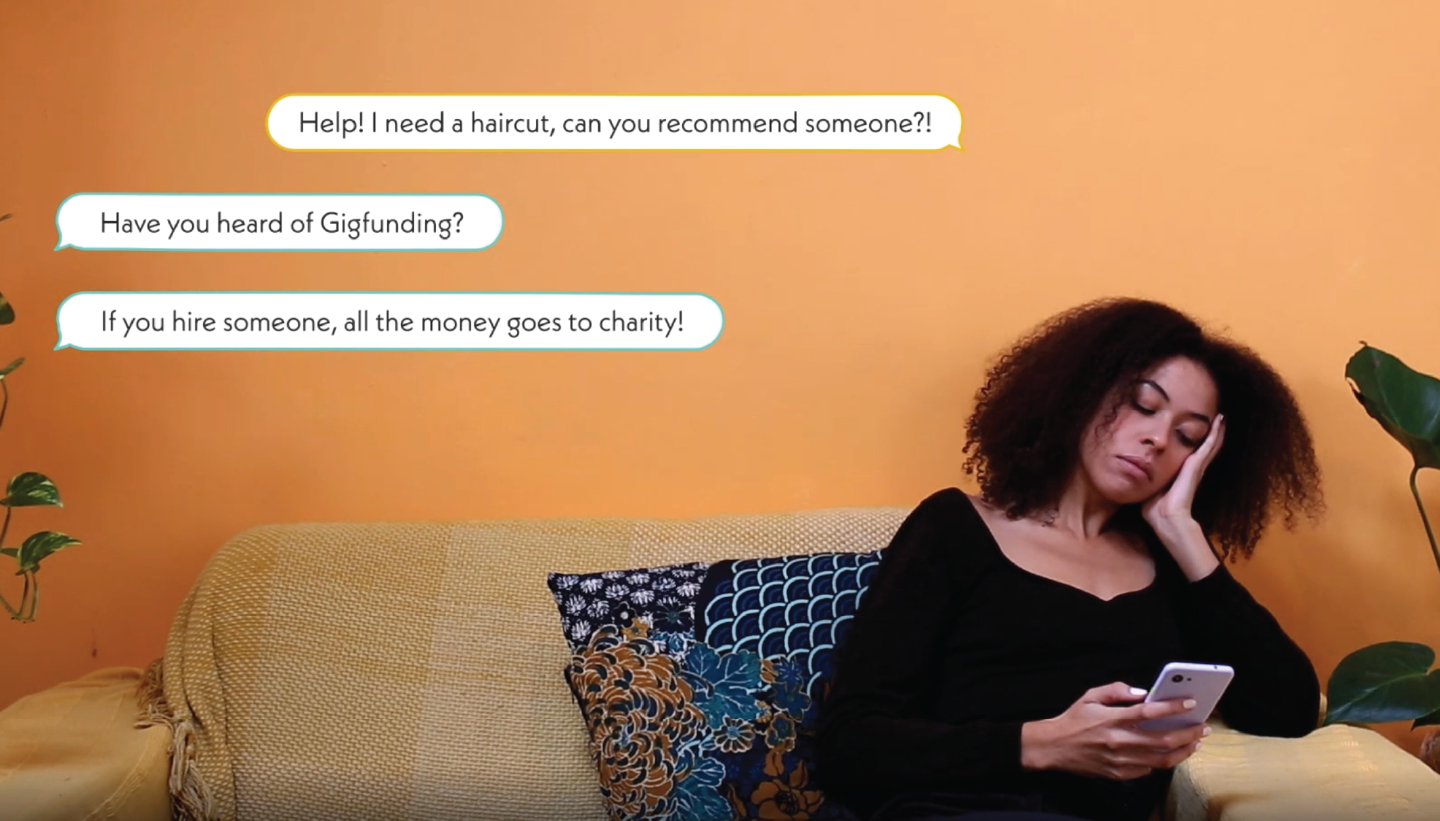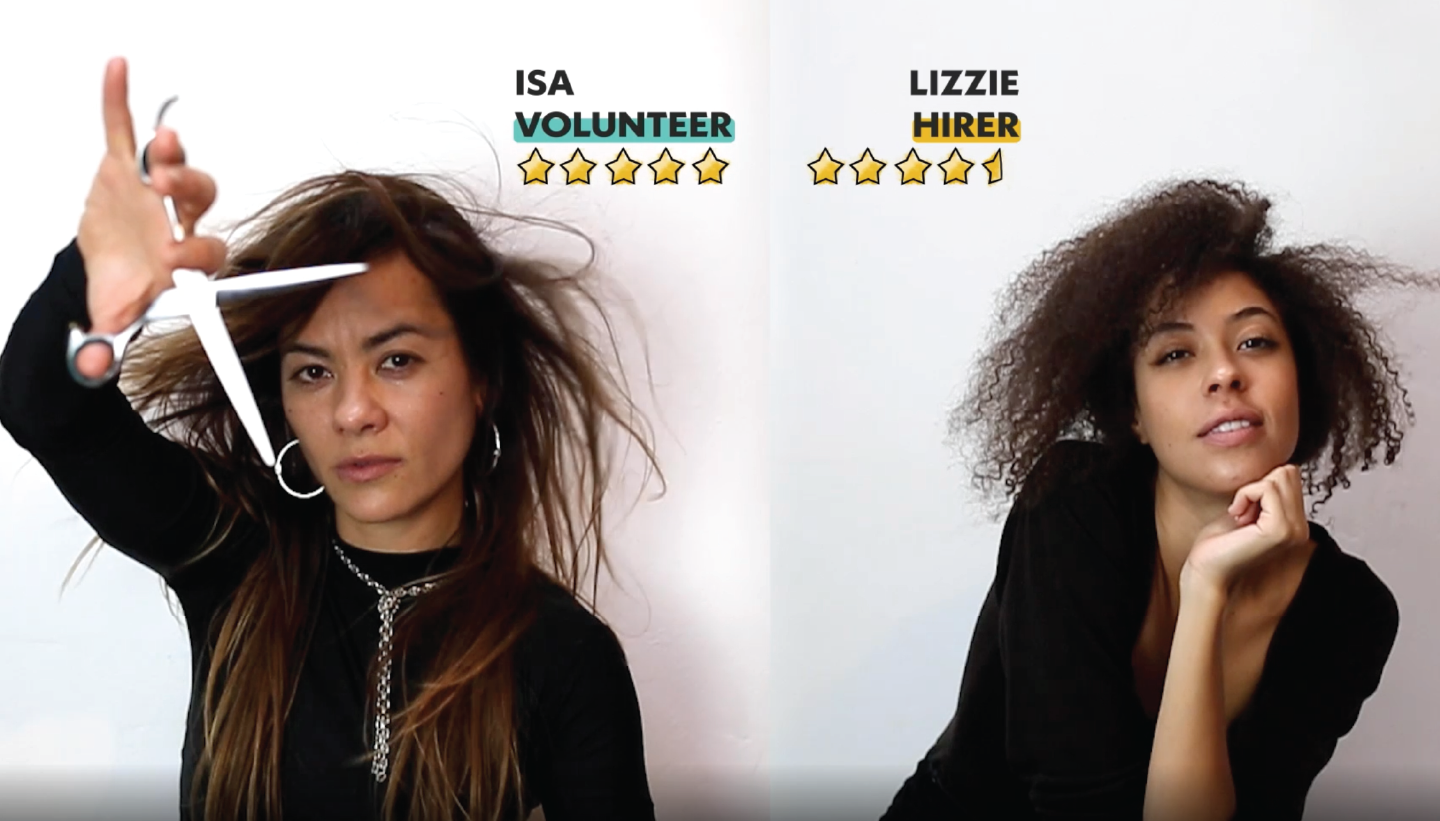 Better Giving Studio identified this concept through the 2020 Reimagine Charitable Giving Challenge, an open innovation component of the program which sourced nearly 400 digital giving products and concepts. The concept summary below is inspired by and derived from the Challenge entry submitted to the Challenge. 
Why BGS is Excited:
The Gigfunding Marketplace offers a new way to engage in generosity by providing a platform that allows anyone to donate time or services instead of money.
The localized model has the potential to increase community-building and connection between users.
The Opportunity
People want to give, but often don't know how. And many younger adults are rich in time and skills, but not in money; they want to make an impact, too. According to the Millennial Impact Report, 94% of Millennials want to use their skills for good. Concurrently, people are feeling lonely during the ongoing COVID-19 pandemic. They want to connect with neighbors and friends, and to help those in need.
The Concept
Gigfunding.org is a marketplace for providing and hiring skills, where all the payment goes to causes that members choose. The provider (volunteer) offers a skill, such as English lessons, web design, consultancy, yoga classes, etc. Using the online marketplace, the hirer selects a volunteer to fill their need, the volunteer donates their time and skill, and the hirer donates their payment. Together, they agree on the causes they want to support with the payment. Volunteers perform services at market rate, and the entirety of the service gets donated to nonprofits. Gigfunding is a registered UK nonprofit, and receives funding from the service only if hirers opt to pay an additional amount on top of their donation. By connecting those who have the time and the skills to help with those who have money to give, Gigfunding seeks to create a new form of giving that suits the needs of young adults and freelancers.
Gigfunding focuses on three groups of target users.
Volunteers: Millennial/GenZ adult freelancers (volunteers) in their 20s and 30s seeking to make meaningful contributions in a flexible way. They're members of the gig economy/on-demand economy/peer-to-peer marketplaces. They want to give their time through creative projects, improve their skills, and learn new ones.
Hirers: Parents, 35-50 years old who want to make a more significant impact through their donations. They have more money than time and are interested in redirecting their current form of giving, while saving time on tasks. They're trying to live an ethical life and want to involve their children in something altruistic. They're often part of a school community or members of local clubs. They've made direct debit payments to at least two charities. They work a regular 9-5 job or are full time parents and want to improve the world for their children's future.
Both Volunteers and Hirers: Adults 60+ years old who have retired. This community holds a large proportion of today's wealth. They also tend to be the most socially isolated group, often living alone. They want to share their unused skills with others and find belonging through contribution. They want to meet neighbors, find friends and partners, and be part of a wider community.
Gigfunding has created a brand new way to support causes, via 'useful sponsored activities' that benefit donors and recipients alike. In the process, it tackles social isolation by offering a new reason to meet neighbors and build social confidence.
In 2019 Gigfunding tested their concept prototype, raising £2,285 in total, through 41 gigs. The average gig value was £45, and they raised funds for 31 different causes. They have since launched their MVP, partnering with Centrepoint and 2 other causes, to bring this fundraising innovation to London.