Give App
Building personalized, research-backed giving portfolios that people can support with just one monthly donation.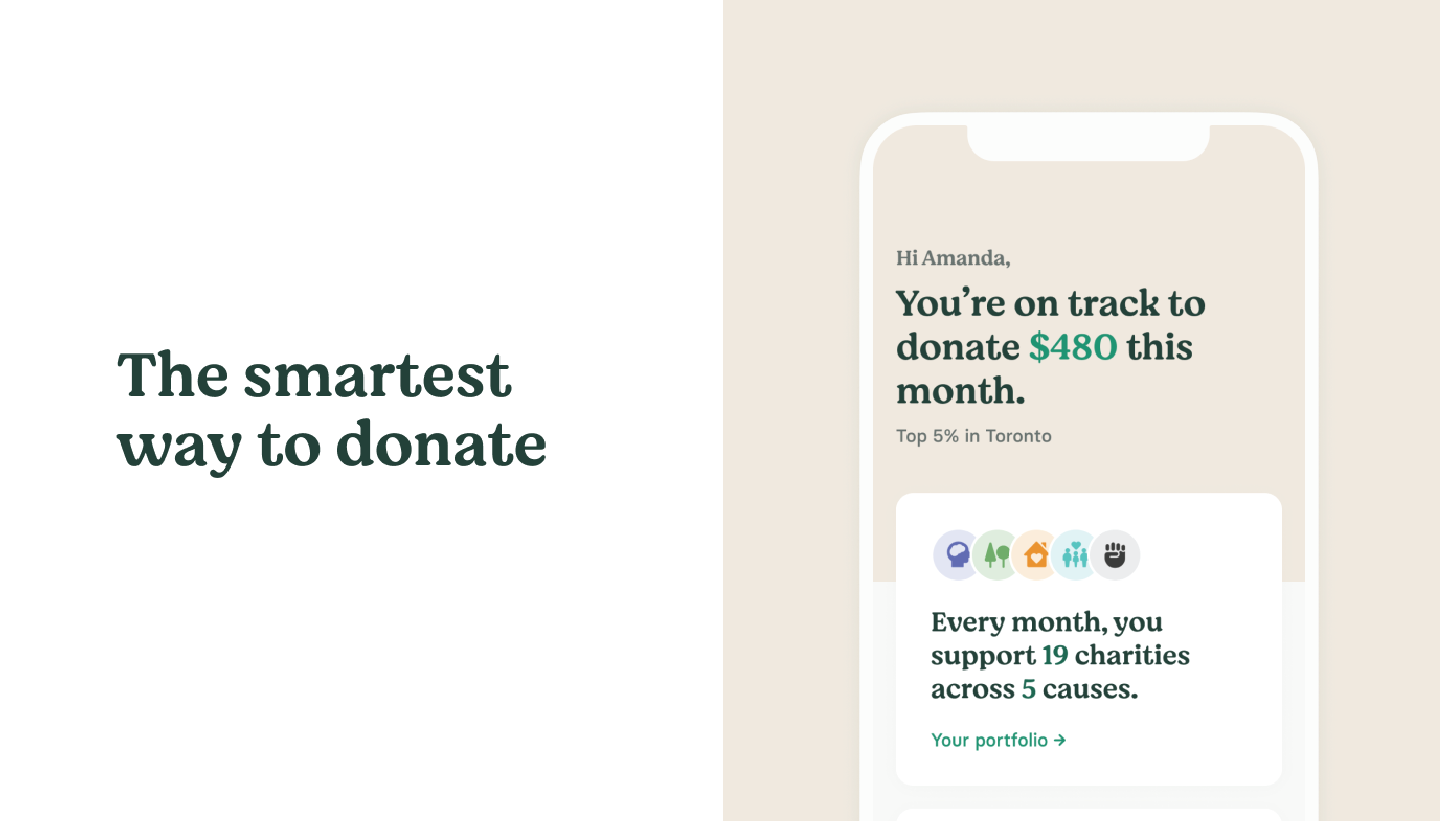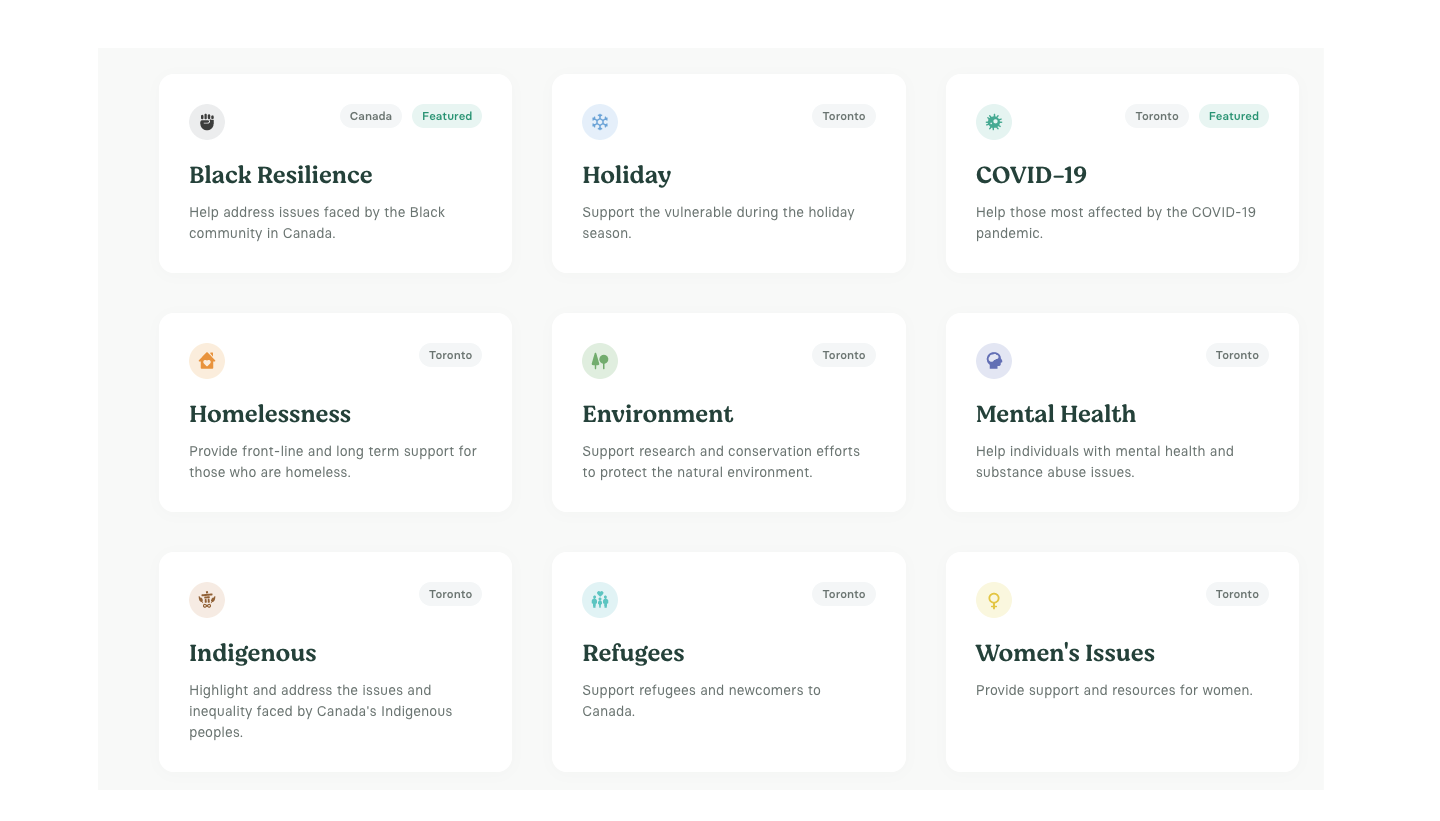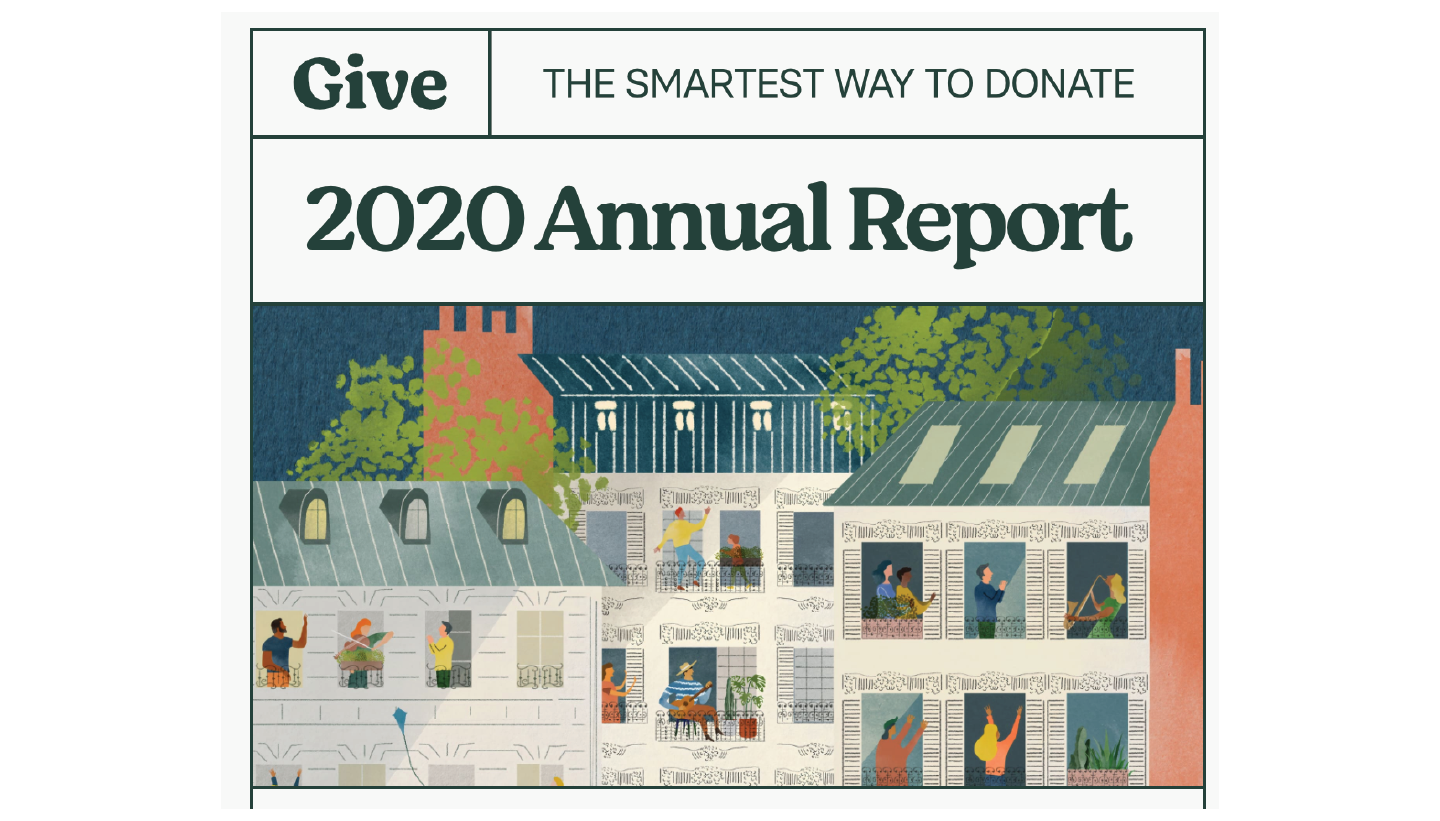 Better Giving Studio identified this concept through the 2020 Reimagine Charitable Giving Challenge, an open innovation component of the program which sourced nearly 400 digital giving products and concepts. The concept summary below is inspired by and derived from the Challenge entry submitted to the Challenge.
Why BGS is Excited
The portfolio approach provides an easy way for donors to select charities and plan their giving, starting with a quiz that generates a personalized offering. After initial set up giving becomes automated on a monthly basis.
Give's curation methodology provides visibility to nonprofits of all sizes, introducing donors to small nonprofits they might not discover using other methods.
The Opportunity
It can be difficult for people to discover their philanthropic values without guidance. Often, new donors are not aware of all the issues that they can make an impact on, and local charities have smaller fundraising budgets, making them difficult to discover. According to The Giving Report, 66% of all giving in Canada goes to just 1% of charities. Charity data is hard to parse, and most donors don't know what information they should be looking for. This leads to choice paralysis and lowered confidence, and reduces overall giving.
People who care about many issues have to manage donations across multiple websites and platforms, which can be overwhelming. Recurring donations make this even more complex, as donors don't get a bird's eye view of their giving. If they want to increase their monthly giving, they have to manually increase donations proportionally to each charity. This makes it hard to set and stick to a giving budget, and discourages recurring donations.
The Concept
Give is a mobile and desktop app built to make giving simple using a portfolio approach. When people sign up via the Give mobile or desktop app, they select the issues they care about most. Then Give builds them a personalized giving portfolio of high impact charities. From there, they can choose a monthly giving amount, and Give divides up the donation, sends it to each charity in their portfolio, and issues a single tax receipt come tax season.

Funds are at the core of Give. They are broken down by each issue, in each city. Then financial data of every registered charity is collected and filtered to remove organizations that don't meet specific financial criteria. Transparency and impact are analyzed manually. This vetting narrows down the 3-6 highest impact charities for each fund based on Give's methodology.

To help donors respond to current events, Give launched three special funds in 2020: the COVID-19 Fund, the Black Resilience Fund, and the Holiday Fund (focused on supporting nonprofits serving the most vulnerable populations in Toronto during the winter holiday season). These funds are open for one-time donations in addition to monthly donations through Give portfolios.

Give's current donors are mostly young professionals in Toronto. They are more open to new technologies, and are comfortable with monthly subscriptions. As one App Store reviewer wrote, "We pay monthly for so many services, why not pay monthly for something good?"

Future growth areas for Give include creating funds in more cities in North America, and building products like family giving and workplace giving. With 84% of millennials in the US giving to charity, there are 70.7 million donors Give could serve. Of those, 33.7 million already give on a monthly basis. In 2020, Give users donated $102,279 to 48 different charities across 13 portfolios.