How CoLab Sprints Bring Ideas to Life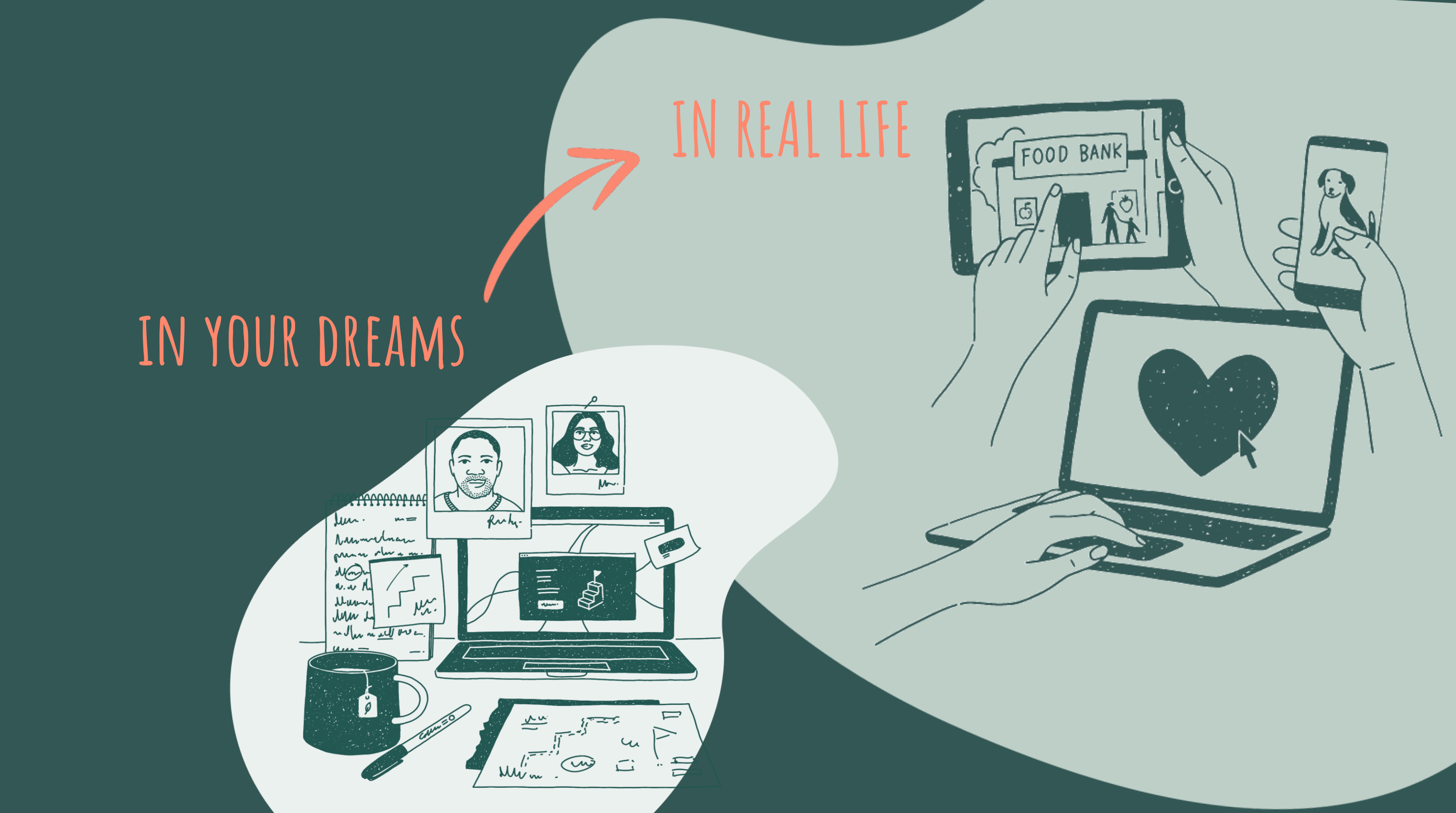 ---
September 2021

So how exactly does the Better Giving Studio accelerate the innovation of digital products that help people give more and give better? Here's a peek under the hood …

After a year of experimentation, sourcing concepts in different ways in constant consultation with experts and organizations in our network—we took things to the next level: the CoLab sprint.

The magic behind a CoLab sprint lies in its unique structure: a diverse collection of collaborators work closely to push their thinking in new ways, together. Here, ideas find teeth and hidden market opportunities emerge. Research shows that by creating safe spaces for people from divergent perspectives and organizations to innovate freely together (folx who wouldn't normally find themselves in the same room due to IP concerns or busy schedules)—you generate the broadest range of ideas and get to the best ones faster.
The real value, however, emerges from empowering people from very different vantage points to dream big and design together something that levels up the sector for everyone in a concrete 12-18 month horizon—an achievement that no one could conceive or build alone.
Taking the Gates Foundation's mastery at convening groups a step further, the Better Giving Studio tasks participants with building actual prototypes in a carefully facilitated design process. And by exchanging ideas and creating tangible solutions across networks, you produce powerful new networks where real changes across sectors can occur. You finally "have impact at a scale none of us could reach individually," describes Gian Pangaro, an IDEO director and one of the founders of the CoLab approach.
So What Is a CoLab Sprint?
A CoLab sprint is an expert-facilitated, third-party-neutral, IP-immune experience that harnesses the power of divergent people CoLab-orating across platforms and companies to freely innovate, rapidly iterate, and tangibly deliver prototypes that help everyday people give more and give better. And all this in a ridiculously short period of time. Bring different folx who care about the same things together, inspire them to feel safe to design together, get them through groan zones, and voila—magic!
Carefully Selected Teams
Our CoLab sprint in June did just that: setting off the first series of what will hopefully become systems change ripples within the giving sector. From established players like PayPal and Facebook to startups like Millie and Every.org, we selected organizations that diverged in maturity, size, and entity (for-profits, nonprofits, and social enterprise hybrids), but were all focused on helping people give better.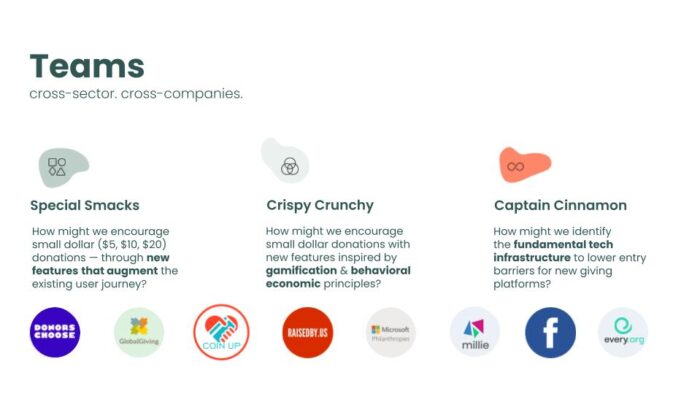 Meeting virtually over 4 intense days on Zoom, 26 people in 3 teams from 9 organizations could candidly spitball ideas, roll up shirt sleeves and rub elbows, design and refine across sectors—together. Armed with directives like "Think Big, Bold, Unconstrained," participants delighted at seeing a fellow teammate from Facebook geek out with someone from GlobalGiving over the warm glow that arises after a donation experience.
The CoLab Sprint Recipe: How the Magic Unfolds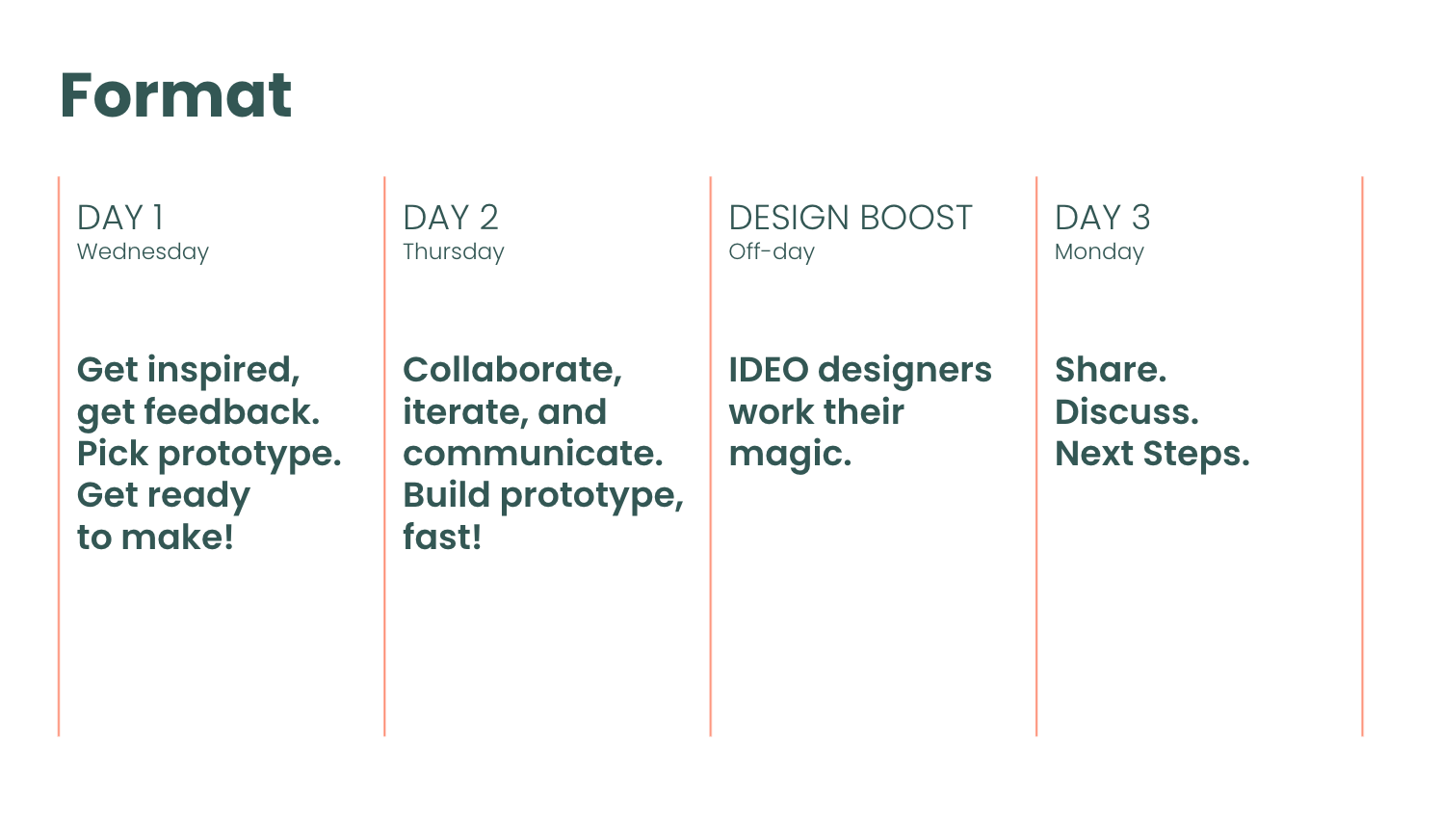 Day 0 kicked off with a pre-call, where we defined the boundaries of what people felt comfortable sharing privately, publicly, or with some limitations among the different organizations.
Day 1 opened with a slew of divergence and inspiration. To spark childlike creativity off the bat, we created whimsical names based on participants' favorite breakfast cereals as kids. Equipped with donor behavior research from ideas42 (a BGS partner) and IDEO-seasoned facilitators (with backgrounds in interaction design, engineering, and business), Teams Special Smacks, Crispy Crunchy, and Captain Cinnamon tackled three design briefs centering on the following:
How might we encourage small dollar donations—think $5, $10, $20 donations— through new features that augment the existing user journey?
How might we encourage small dollar donations with new features inspired by gamification and behavioral economic principles?
How might we identify the fundamental tech infrastructure needed to lower the barrier to entry for new digital startup giving platforms?
Teams got intimate and fervently brainstormed. They dreamed big. They went broad. They coalesced around the hottest, most promising ideas—and then took a much-needed, overnight break from Zoom.
Day 2 sparked deeper insight by matching each team with an analogous expert from another sector. One team interviewed a political fundraiser who revealed how she mobilized recurring donations from small dollar donors for recent U.S. Senate campaigns. Powerful questions like "What kind of change could this idea make in the next 5 years?" crystallized focus so people could remain heads down fleshing out only the best ideas. A gritty afternoon of intense prototyping and converging followed, until all solutions were refined and polished as thoroughly as possible.
Day 3 gave IDEO facilitators and interaction designers a mere 8 hours to color in details and textures, elevating team prototypes into camera-ready presentations for pitching to stakeholders.
Day 4 regrouped the teams to see what designers fleshed out. Teams dove into extensive sharing and feedback—first in their own teams to design next steps for launching pilots, and later more vibrantly across teams, going deep and broad with folx they wouldn't normally be in the same room with.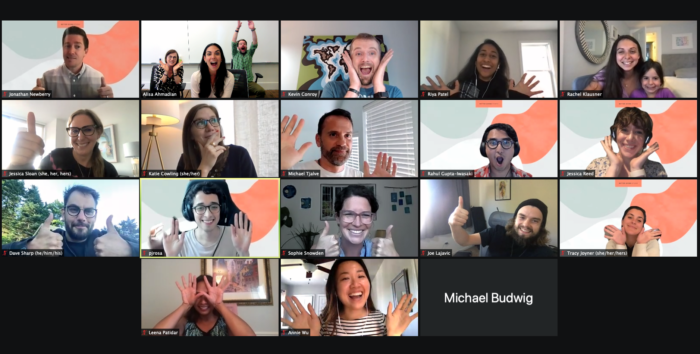 End Result? Five Inspiring Concepts
Finally, after intense rounds of rapid iterations and prototyping, our teams sweated out these five inspiring concepts:
Piloting Our Way Towards Next Steps
And, the journey is far from over.
Our biggest takeaway from June's CoLab sprint is that deep network engagement is the critical next step for a solution to truly have sector-wide, systems change impact. Who will muster the bandwidth and political buy-in to move forward? Who's nimble enough to go to market, and yet resourced enough to really scale? Check back here to find out!
We also learned that three days of sprinting on screens is both energizing and exhausting. We'll continue iterating on the structure to accommodate the realities of participants' really busy day jobs. Folx joining us in October for the next round of CoLab sprints will experience a radically different structure that matches these lessons.
And that's how the BGS churns out the solutions that inspire donors to give more and give better!
If you or an organization you know could benefit from participating in future events or CoLab sprints, sign up below or email [email protected].
Other News
The Better Giving Studio aims to bridge the gap between research and real world innovation by getting better products into the hands of everyday givers. Contained in this post are evidence citations that support the concepts on this site.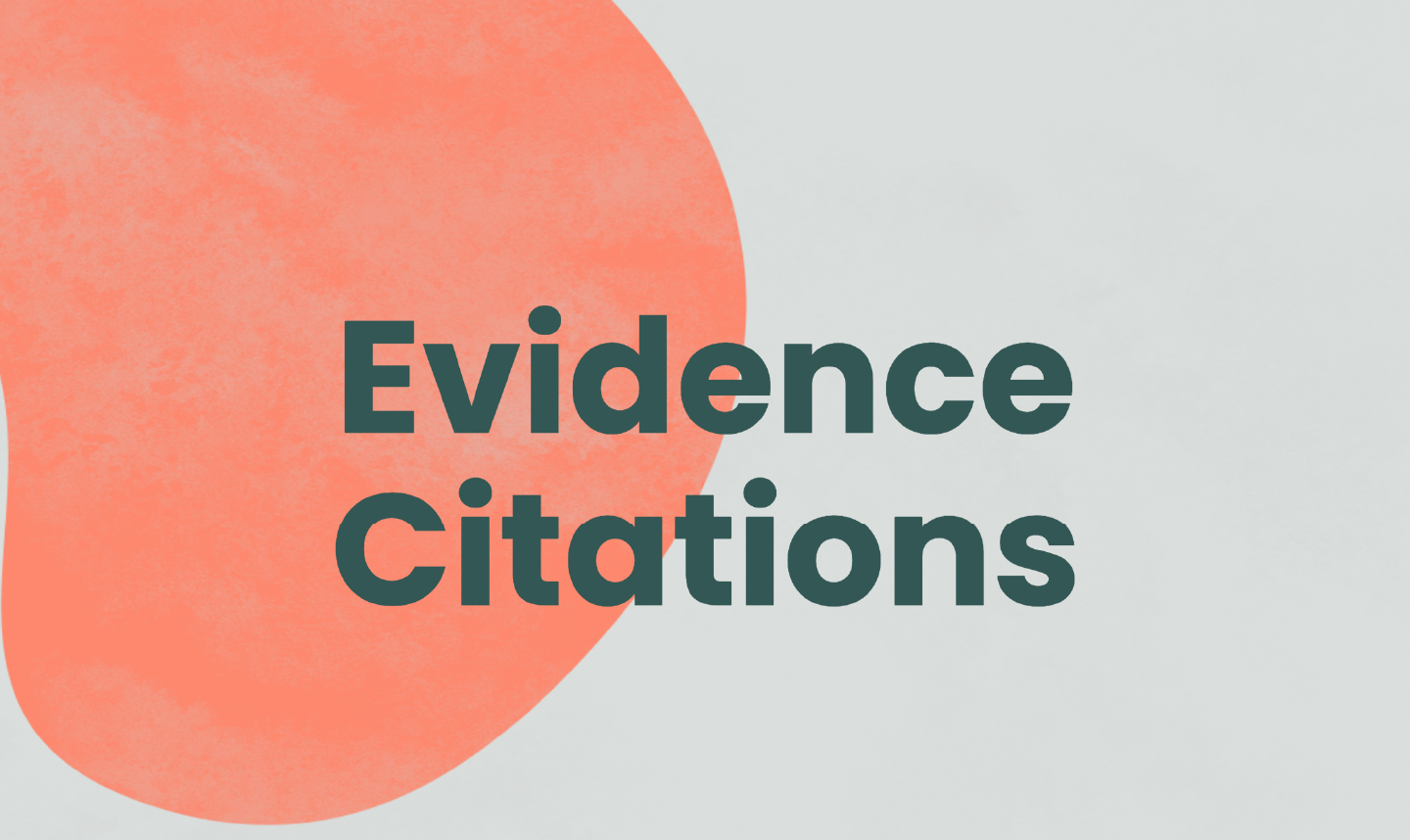 ---
Giving Multiplier was a finalist in the most recent Better Giving Studio OpenIDEO challenge. In this LA Times Op-Ed, two of the founders of Giving Multiplier -- Lucius Caviola and Joshua Greene -- break down some of the reasons that charitable giving isn't more evidence-based, and how digital products like Giving Multiplier are working to overcome this challenge.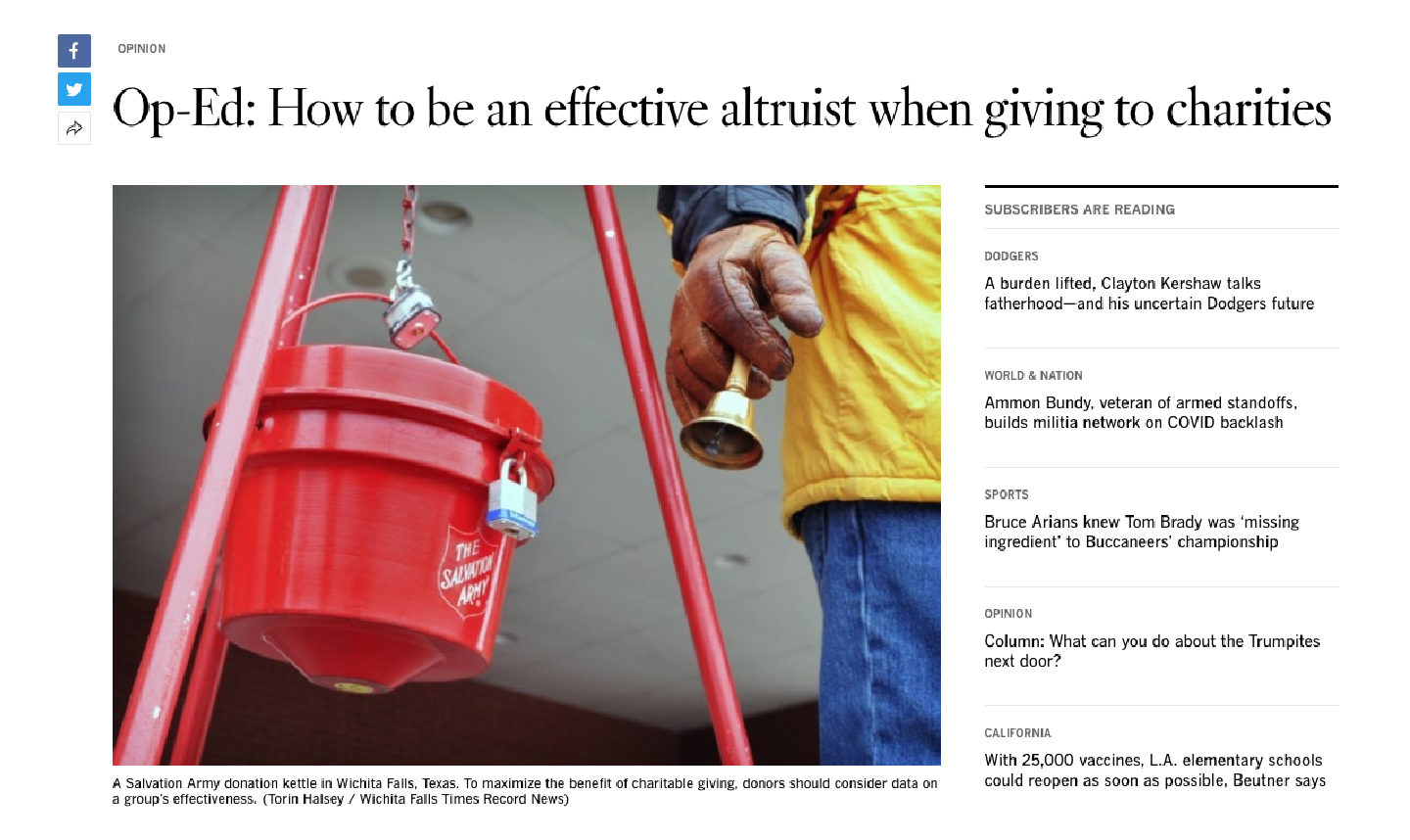 ---