Announcing the Finalists of the Reimagine Charitable Giving Challenge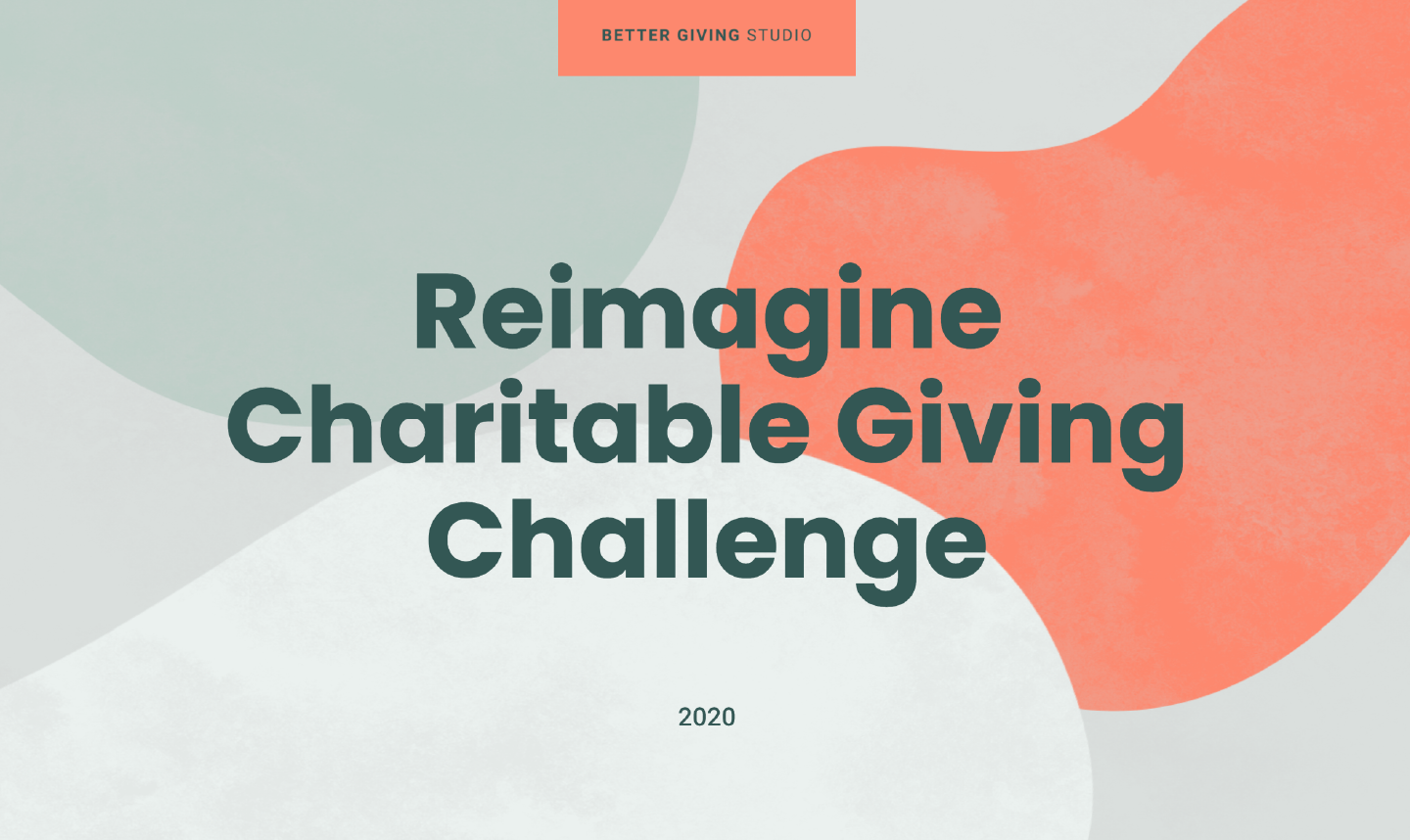 ---
February 2021

In September, we launched the Reimagine Charitable Giving Challenge, an open source innovation Challenge to identify promising concepts in the digital giving space. The six-week open call was part of Better Giving Studio's effort to experiment with various methodologies for sourcing and supporting innovations focused on the everyday giver.
400 concepts were submitted from over 68 countries around the world and the Challenge included support from expert evaluators representing diverse perspectives across the giving sector. We're grateful to everyone that participated in this effort by submitting, amplifying, or offering feedback. Check out the Challenge brief to learn more about the questions that we explored, our evaluation methodology, and focus areas. All submissions are available to view here. 
Today, we're thrilled to announce 10 Finalists. These digital concepts were selected by a panel of judges for their potential to make the giving experience more inclusive and equitable for all givers.
Join us in celebrating these innovators and learn more about them below.
Meet the Finalists
Pinkaloo's Modern Giving — Helps donors be more proactive through budgeting and collaboration tools, a personal giving review, and a centralized account to help manage their giving.
GiveMagic — Uses the power of authentic human storytelling to engage, motivate, and supercharge fundraising through personalized videos.
Ribon — Allows individuals to allocate the resources of big donors to their choice of NGOs using virtual coins called "ribons."
Give — Makes giving simple and effective by building personalized, research-backed giving portfolios that donors can support with just one monthly donation.
Giving Multiplier — Boosts effective giving by incentivizing people to make bundled donations, and allowing users to divide their donation between their personal favorite charity and a "super-effective" charity.
Golden Volunteer — Serves personalized giving opportunities to users, including an option to engage their network in volunteer or donor activities.
HasanaH — A tech-enabled platform that harnesses and channels impact-driven Islamic philanthropic capital toward the Sustainable Development Goals.
Civic Champs — A mobile app that automates volunteer management for nonprofit organizations and converts their volunteers to donors.
Duet — A web-based platform that connects resettled refugees and donors to support the local economy of the communities where they relocate.
Coin Up — Empowers users to turn  their digital spare change and everyday debit/credit card transactions into sustainability monthly revenue for a charity of their choice .
What's Next?
Each Finalist will receive a share of up to $100k USD in prize funding from the Gates Foundation. Check out many concepts emerging from the Challenge on the new [Better Giving Studio website].
The final evaluation team was encouraged by the expertise and creativity of this collective community. We are deeply grateful for every applicant's effort and inspired by your thoughtful and enthusiastic response to reimagining the giving experience.
Other News
The Better Giving Studio aims to bridge the gap between research and real world innovation by getting better products into the hands of everyday givers. Contained in this post are evidence citations that support the concepts on this site.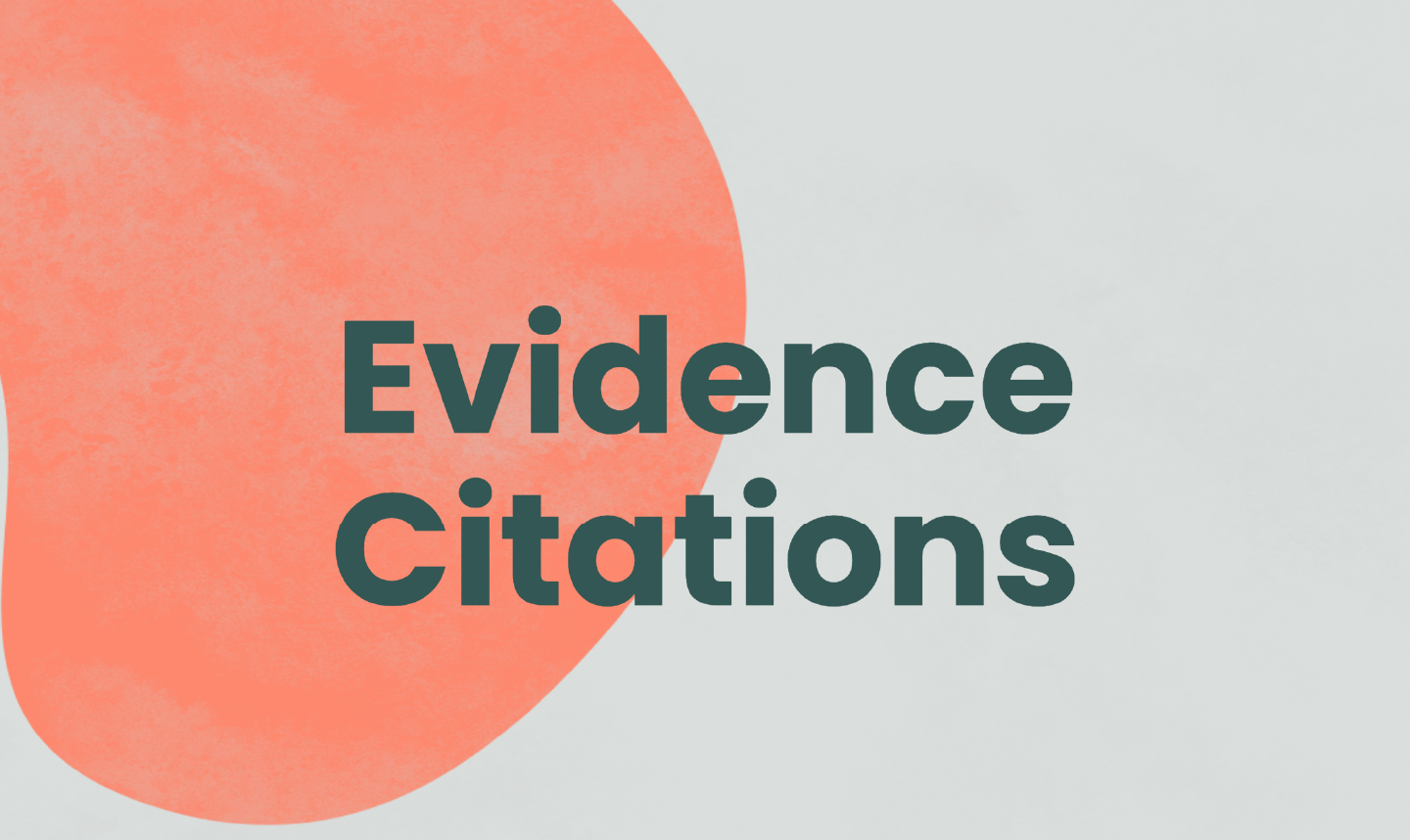 ---
Giving Multiplier was a finalist in the most recent Better Giving Studio OpenIDEO challenge. In this LA Times Op-Ed, two of the founders of Giving Multiplier -- Lucius Caviola and Joshua Greene -- break down some of the reasons that charitable giving isn't more evidence-based, and how digital products like Giving Multiplier are working to overcome this challenge.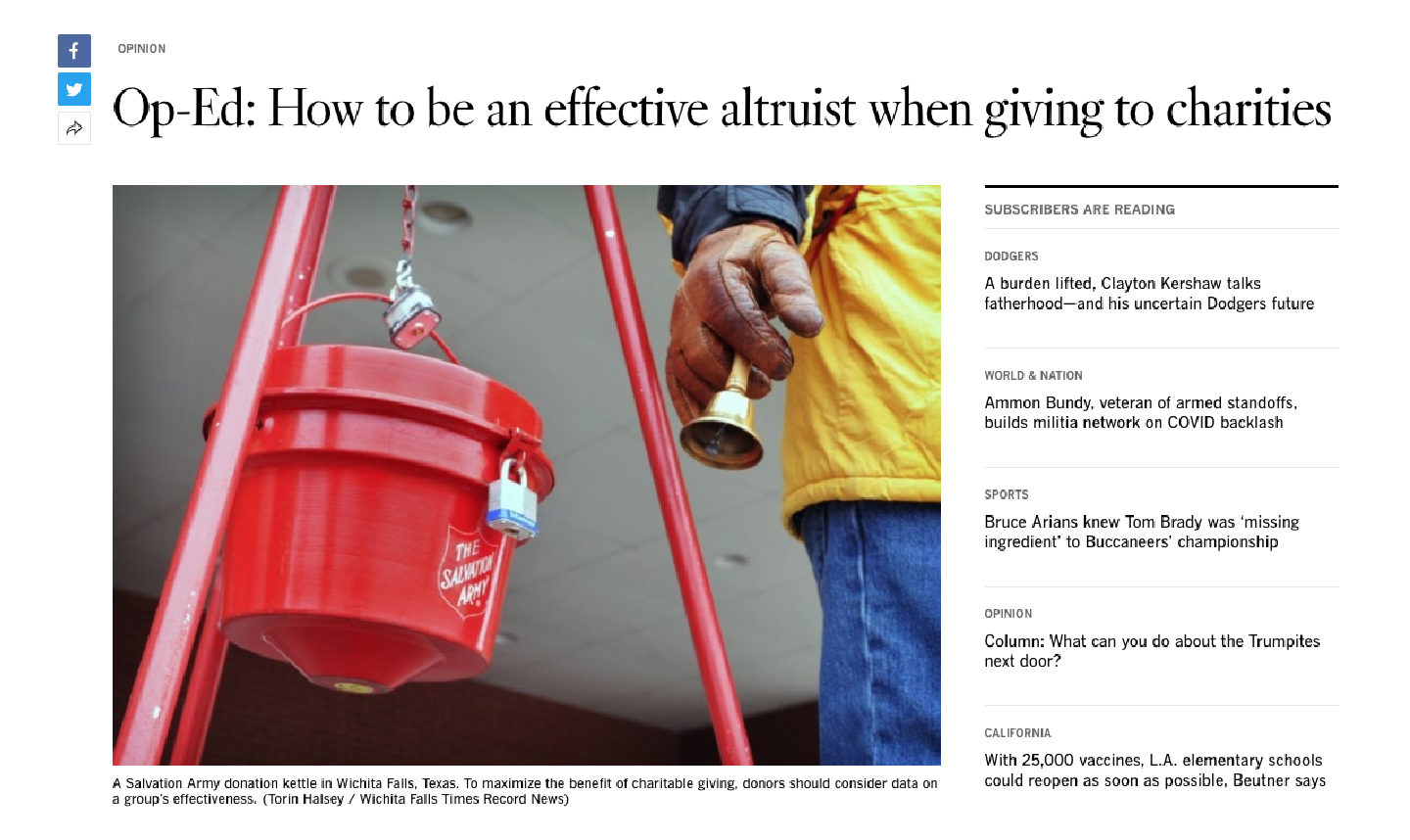 ---